The Modern API for Amazon
Get real-time product, pricing, reviews, and sales estimates for products on Amazon.com through intuitive and convenient APIs.
Free Trial
Flexible Pricing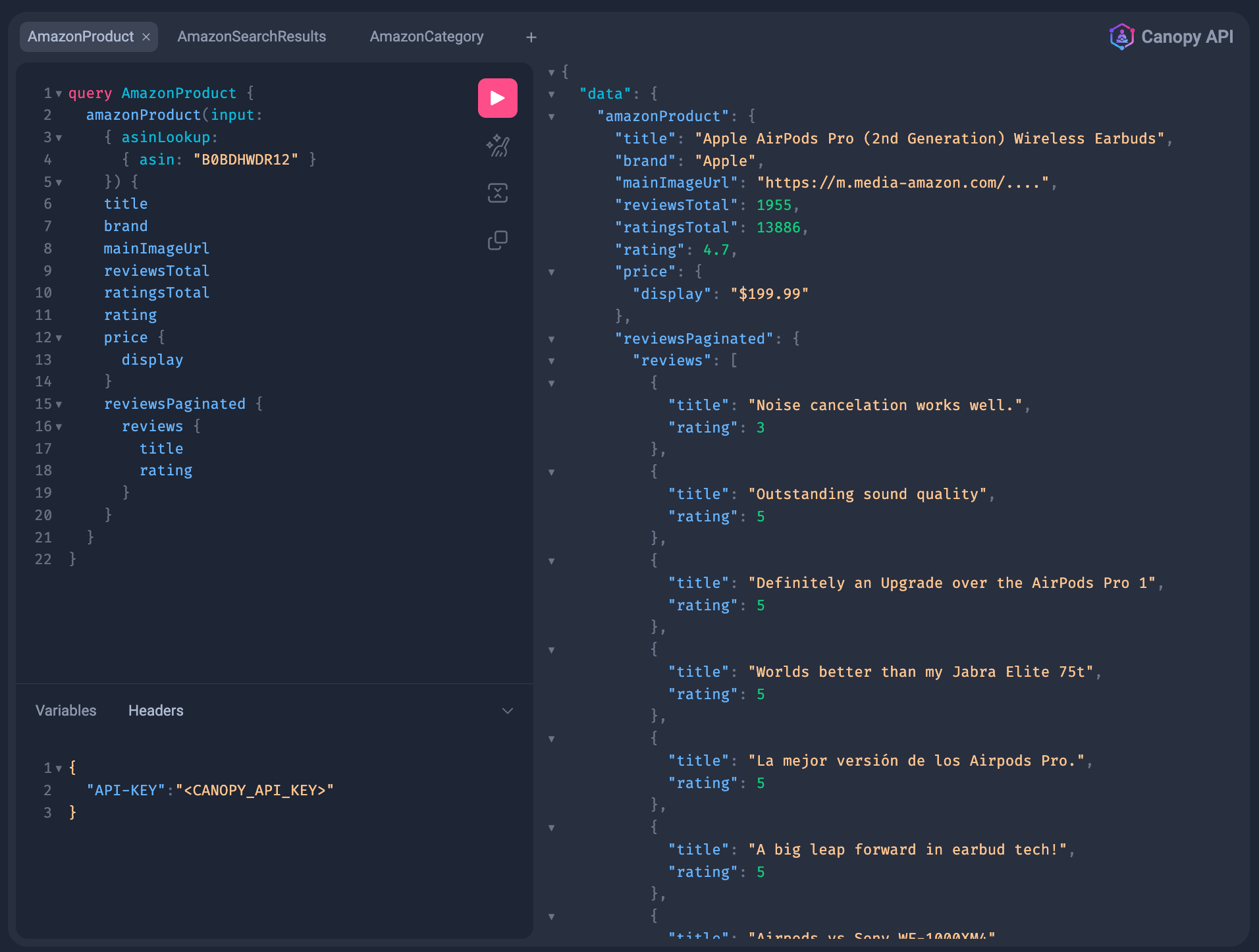 Features
Reliable Amazon Data at Your Fingertips
Our full featured APIs allow you to start fetching and processing Amazon data in minutes.
Product Data
Retrieve real-time title and description, pricing, sales, and stock estimations.
Product Reviews
Easily collect all reviews data for further analysis to optimize your listing.
Search
Retrieve product search results for keywords to quickly process search result rankings.
Rest and GraphQL
Our Rest and GraphQL APIs are intuitive to use and discover available data
Time
Time is a precious resource, do not spend it maintaining your Amazon scraper, build your product!
Scale
Our service scales with you. The cost of each request to our API drops as your usage increases.
350M+
Amazon Products Available
100
Free Requests Available
Get Started
Integrate in minutes using our detailed documentation and open-source examples.
Sign Up
Quickly sign up for a new account.
Grab your key
Once you login, your API key is clearly visible on the product dashboard.
Integrate
Add our REST or GraphQL API to your workflow or product.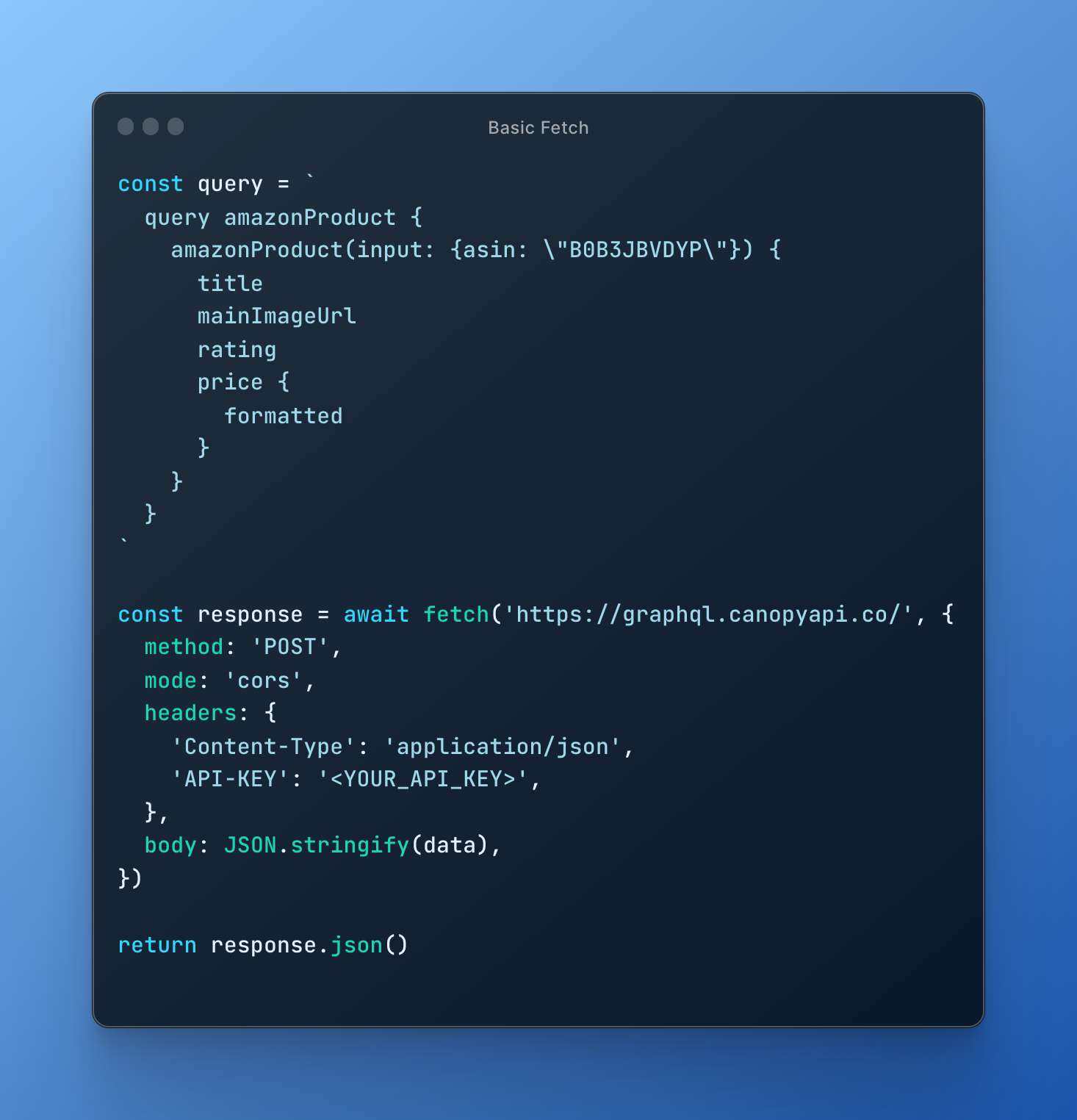 Pricing
Business is only as good as its tools.
Pricing that scales with you from side-project into a real business.
100 requests per month
No additional charges
Email Support
Ship
Pay As You Go
Billed Monthly
100 free requests per month
+$0.01 per addtional request
Volume discounts at 10K and 100K requests per month
Scale
Premium
Billed Monthly
100K requests included
+0.004 per additional request
Premium Phone Support
"Canopy is an incredible product offering, solving a lot of our technical issues getting data from Amazon"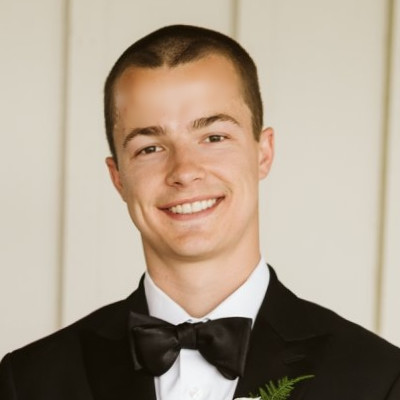 Kyle Hall
CEO & Founder at Sell From Anywhere
"Our clients love the data we can provide quickly from Canopy, without hours of manual effort."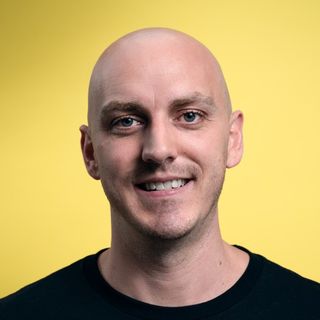 Mike Aron
Founder at Mike Aron Visuals